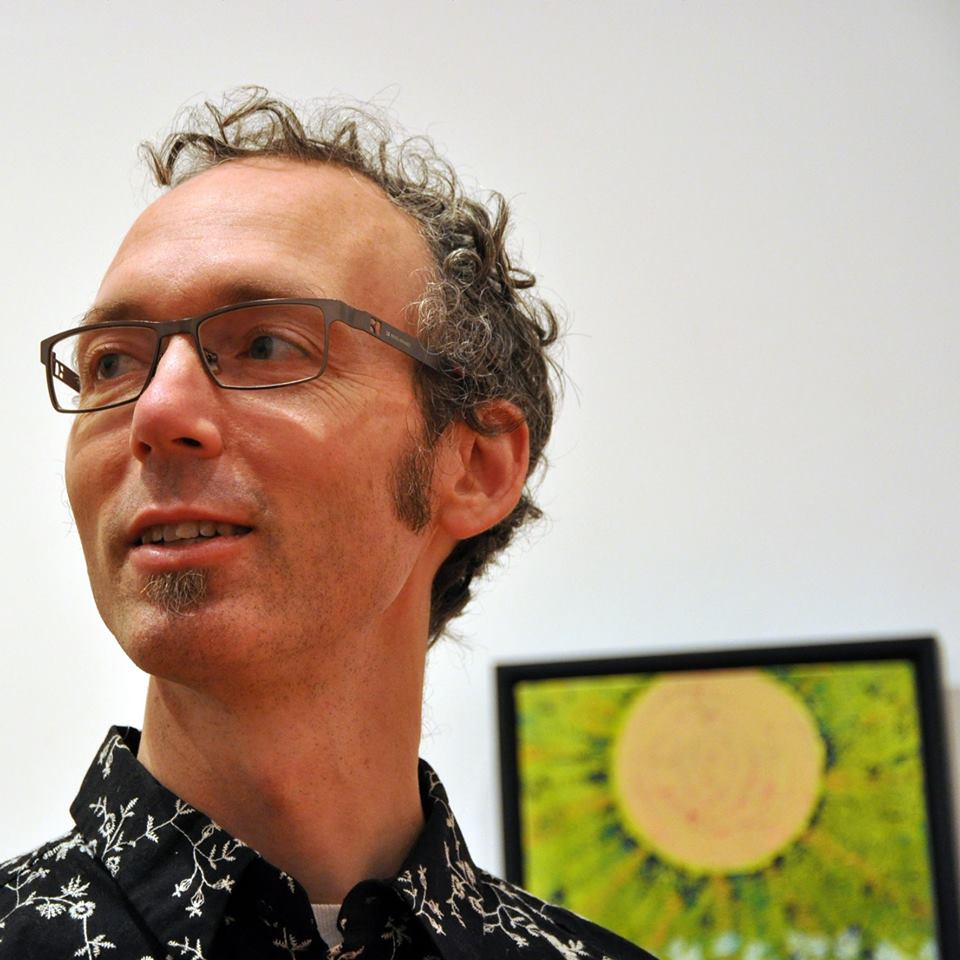 P E R R Y     R A T H
Perry Rath is a Canadian artist living and working on the unceded traditional Territory of the Gidimt'en Clan of the Witsuwit'en Nation, near Smithers in NW BC.
Since graduating in Fine Art from the University of Guelph in 1995, Rath has been pursuing artistic projects in a variety of international venues. Rath's practice has taken a number of different directions and series, encompassing installations, objects/artifacts, paintings, printmaking, publications, collaborations and education. These projects have consistently demonstrated an important sensitivity to materials, and explore the interplay of the idea and the materials, where process is as important as intent. In his range of work, Rath seeks visual and conceptual relationships of memory, renewal, presence/absence, history, time, place and communication. He is interested in the inherent meanings of objects and images as they relate to their materials, histories, new configurations, the continuum of certainty/uncertainty, and the interpretive impulse of the viewer.
Growing up in suburban SW Ont, Rath moved to the Pacific NW 20 years ago to raise his family.  As a 'settler' in this new mountainous landscape, his artwork became imprinted with the situations of living here. Over this time, his creative pursuits have clearly been informed by living at a distance from the typical large cities, and exploring what it is to identify with the rural BC North, both with the landscape and the people.  His series are distinct in both subject matter and materials, but the themes woven throughout link them, creating a matrix of cultural identities and ecologies in rurality.
Rath's installation and artifact-based works tend to inquire into the transfiguration of the lifeforce, looking for the vulnerable yet resilient nature of life, and the relationship of sorrow and loss, with wonder and renewal. He often uses this medium to explore ideas of a socio-political nature as well. His fascination with history and objects is evident in a number of his series, using the detritus of rural living, the decay of things left in the countryside, particularly in his series "Ghosts" employing artifacts and sometimes shocking shriveled organic materials (such as dried chicken feet, human teeth and bronzed potatoes) to explore grief, loss and transformation. He examines how humans connect themselves to the land and precious symbolic objects, or for that matter, how they may disconnect themselves.
His distinctive landscape-based paintings explore the range of patterns that humans rely upon to comprehend inner and outer environments. Drawing on botanical and geological motifs, maps, photographs and cultural iconography, these elements are assembled in a painterly way, juxtaposing geometric divisions with organic undulations. Within these works is a fascination by all that is held within the landscape and the maps of that territory, the 'trace imprints' of previous lives – the stories, the routes, the changes, the tragedies, and the reverence.
The work comprising the "Field Gaze" series also explores the complicated relationship that humans have with the natural realm, posing questions about sharing the land with creatures and wild elements, and how we foster attraction to, yet also estrangement from the land. This series is comprised of colourful wooden bird-feeding structures, other installations, and watercolour sketches. "Winged Kingdom" and "Procession" are earlier series also connected to this theme. Rath has been active in the local movements to protect watersheds and salmon habitat from destructive industry such as pipelines, and his series "Tributary" celebrates the salmon run.
Rath looks at the challenges of the marginalized people living here, with regards to their identity, both recent and in the context of history. In his series "History Lessons", Rath honours the strength and pride of the local Indigenous nations: Wet'suwet'en, Gitxsan, Tahltan and works with youth in creating post-colonial portraits supporting cultural revival and critiquing settler mentality and industrial colonization. In working as an advocate for 2SLGBTQ+ youth in the school system, he does portraits of queer youth coming to terms with their identity expression in a remote setting in his series "OutSide", and tries to create safe spaces and transform suffering in process works like "Fragile Fortress" and "Sublimatio".
Other significant projects include ongoing investigations based on "Human Movement" with dancer Miriam Colvin, which has encompassed large-scale gesture drawings, sculptures, video, and also a curation of 4 biannual shows on this theme featuring other artists. Another collaboration of interest is with Rhodes Scholar and author Jane Tolmie, a professor in the Cultural and Gender Studies Department at Queens University in Kingston, Ont. Rath has been producing visual images to accompany text centered on a variable character 'Vole' referencing historical and contemporary literary works.
For nearly 25 years, Rath has exhibited across Canada, and internationally in Australia, India, Germany, Britain, Russia, Hungary and the US. In 2004, his artwork attracted the attention and praise of Adrienne Clarkson during her tenure as the Governor-General of Canada. Rath's projects have been used in a variety of ways as well, including use on BC Parks signage, in international books and journals, a variety of websites, and on CD covers (most recently for Juno & Latin Grammy-winner Alex Cuba, Victoria-based ambient musician Maseev, and a Ken Wilbur spoken word CD). He was a coordinator of 4000 Reasons, a multidisciplinary arts festival in response to the Northern Gateway Pipeline project, and he had artwork touring with the Raincoast Conservation Foundation's Art For an Oil-Free Coast Exhibition. In recent years, he has been represented at Parallax Art Fair, NYC and in What Those Who Teach Can Do, at the Art Institute of Vancouver, amongst others. He was a featured artist representing Northern BC at the 2015 Canada Winter Games.  Most recently, his works have been exhibited in Hungary, toured Germany with an 18-month long group show about rivers, and his salmon artwork installed as a permanent metal sign in Terrace, BC.  Rath has been interviewed on a number of regional and provincial radio programs.
Born in Sarnia, Ontario, Canada, in 1971, Rath settled near Smithers in 2002, living rurally with his wife, 2 sons, and young daughter, amongst a variety of mountain wildlife. He has been teaching art at Smithers Secondary School since 2005, where he has developed a range of innovative arts initiatives and creative youth showcases, receiving a provincial BCRTA Golden Star Award for the Honouring Our Elders project, and presenting at international and provincial art education conferences.  He also works with students on social justice, diversity and environmental advocacy as sponsor teacher for SSS Youth Action (combining Youth For a Better World & the Green Team, focusing on environmental and social justice), and the Gender-Sexuality Alliance (GSA – for LGBTQ+ youth). He has helped many young people make the step into developing their careers in the art field.
In 2023, he launched Creativity Peaks Lab to help support and guide people to reclaim their inner creative through coaching and courses. Check it out here: Creativity Peaks Lab
Perry Rath has established himself as a prominent artist, educator and advocate in his region.