Two Rivers Gallery Exhibition Announcement – FENCES
The exhibition "Fences" opened last Thursday at the Two Rivers Gallery in Prince George.  As I've mentioned, I have 2 pieces in the show: portraits of young local Indigenous folks (former students of mine too, actually) who are active in their community as carriers of culture and indigenous rights.  Both artworks are layered with symbolic content, from old colonial history book pages, a meaningful paint palette, and significant to the theme of FENCES – emerging from all sides of the paintings are weathered cedar planks, cut as defensive stakewalls, as would surround forts in the past.  These echo the fur-trading/settler forts and Hudson's Bay Company posts of the contact era (eg. Fort Fraser, Fort George, etc.).  Affirmative quotes and lyrics encircle these portraits, as if reclaiming the cedar palisade, breaking through the barriers of the fences of the dominant culture.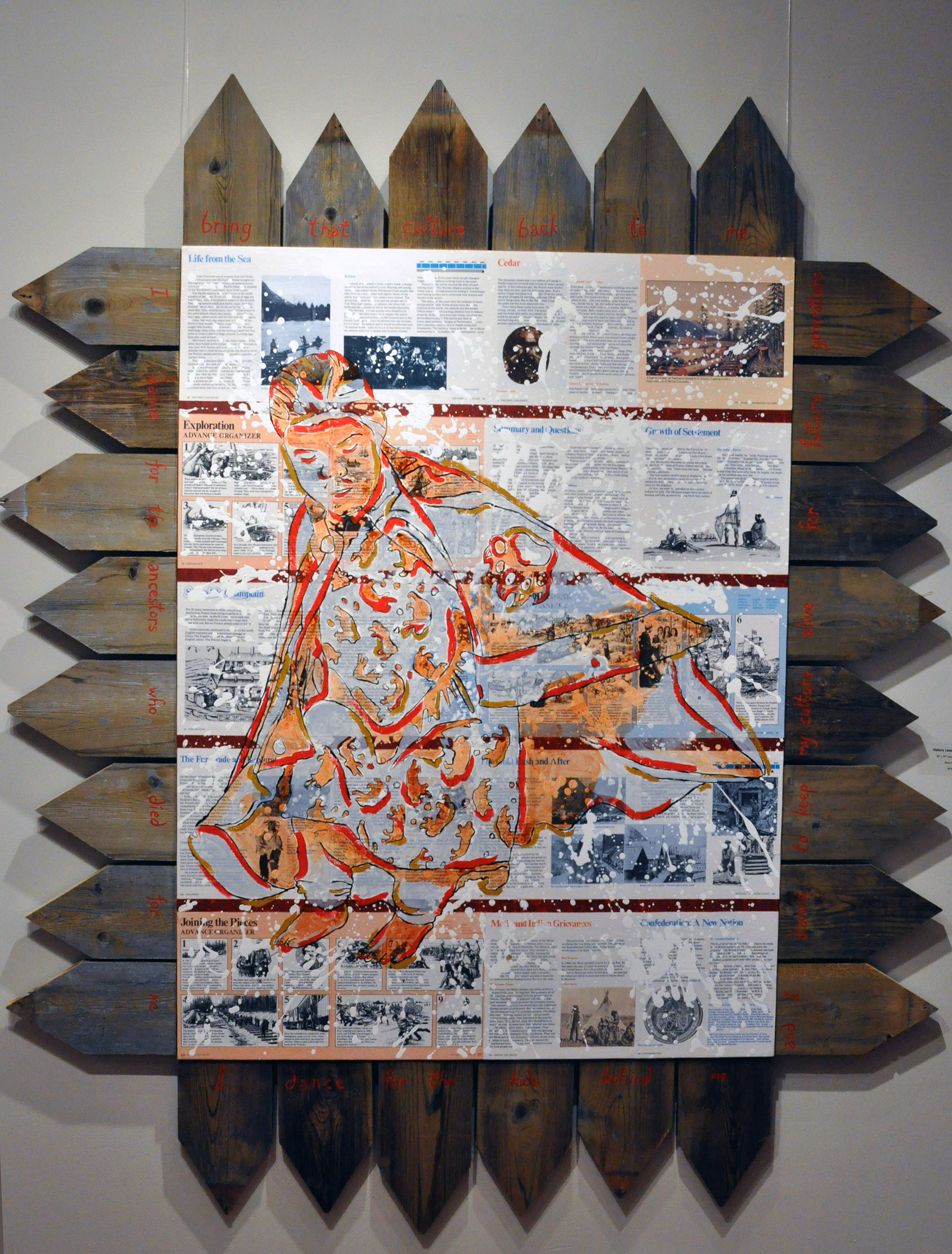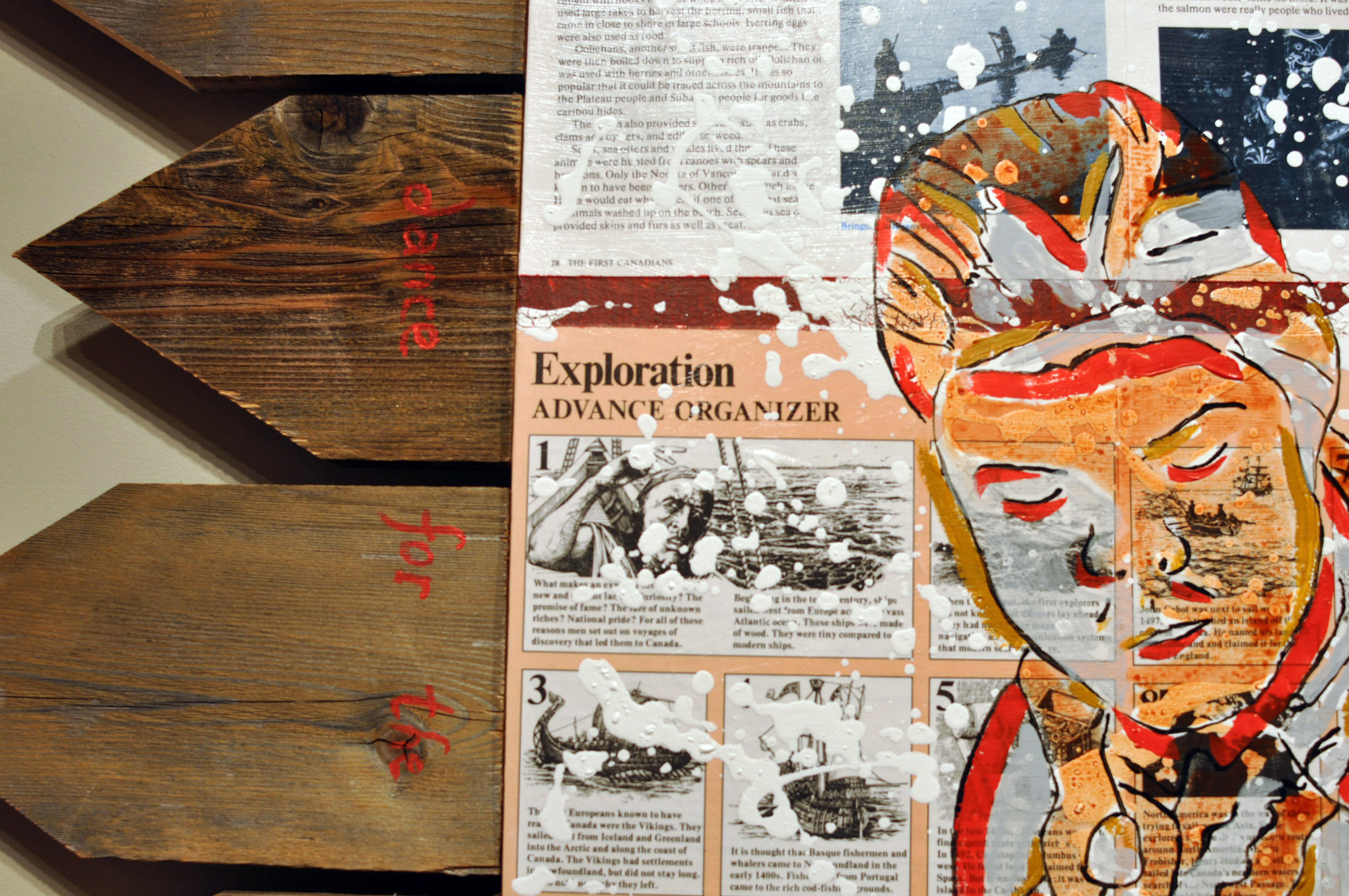 History Lessons (Mavis) The first portrait is of Mavis Dennis, a young Witsuwit'en woman who has been a member of 'Ewk Hiyah Hozdli Drum and Dance Group since 2014.  She is a role-model to many young people, with her courage to live an outstanding life, and keep her culture alive.  Her quote which frames her portrait is:
I dance for the kids behind me,
I dance for the ancestors who died for me,
and I dance to keep my culture alive for the future generations.
Bring that culture back to me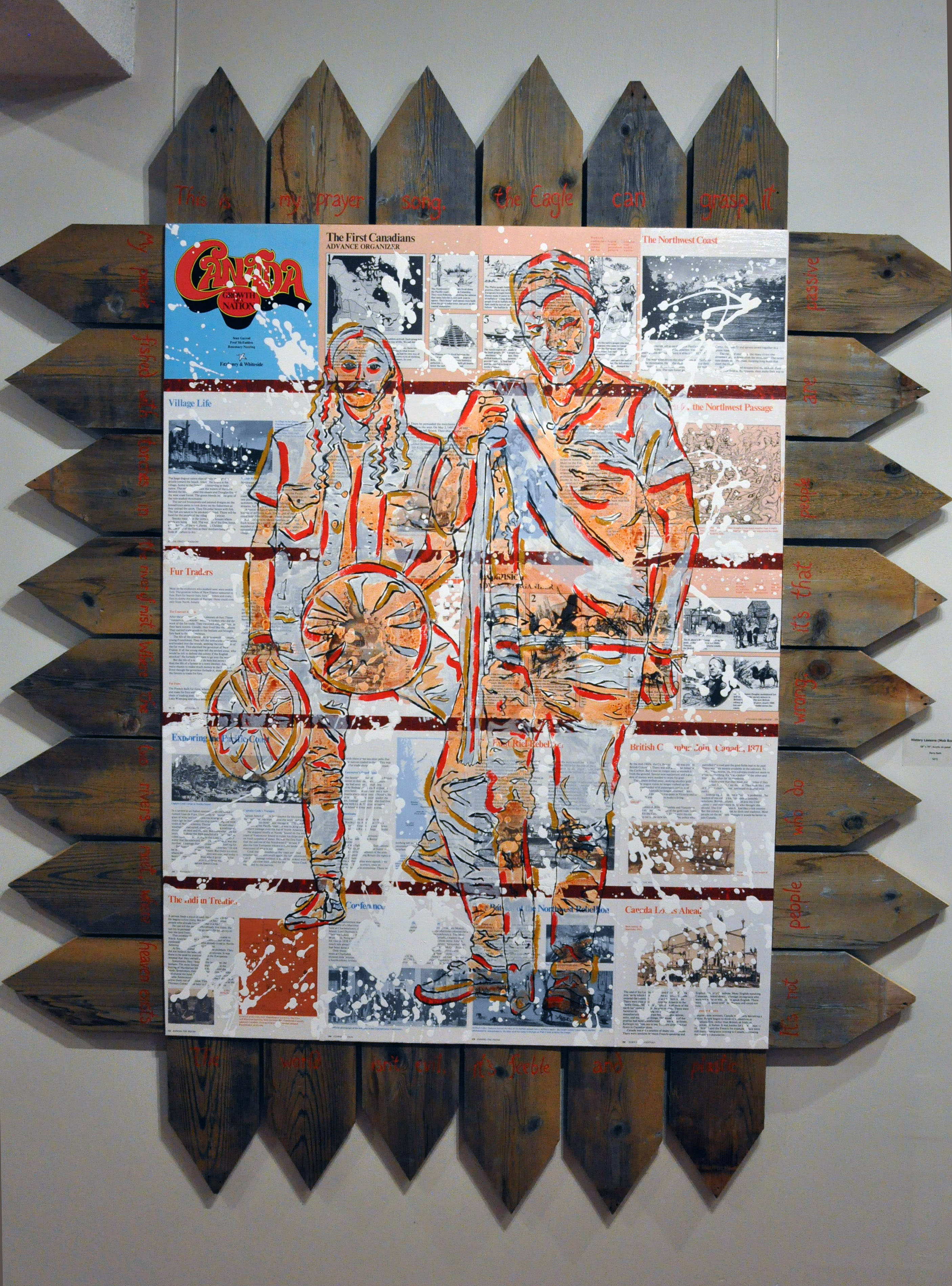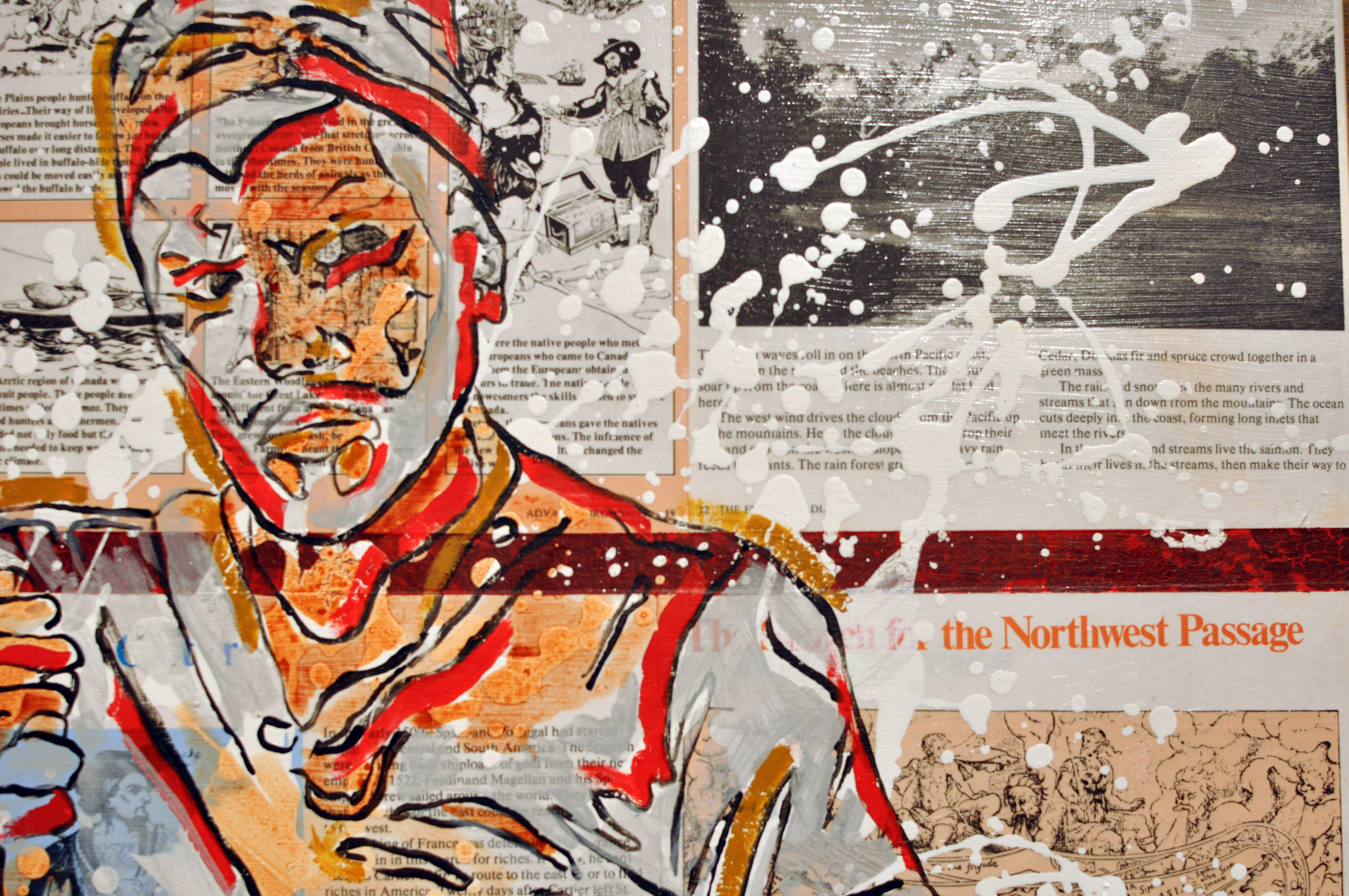 2.  History Lessons (Mob Bounce) The second portrait is of Mob Bounce, an Indigenous hip hop/EDM (electronic dance music) duo comprised of Travis Hebert (Heebz the Earthchild) and Craig Edes (The Northwest Kid), who grew up in the Bulkley Valley. Travis is Metis/Cree and Craig is Gitxsan. They combine traditional and contemporary elements in their music, and their lyrical content explores social awareness/justice, spirituality and Mother Earth connection. They are rising on Canada's music scene, and are an inspiration to many young Indigenous kids in our community, and offer their 'medicine' music to the larger Canadian society. The lyrics written on this piece are excerpted from their song "Redfist":
My people fished with torches in the river of mist,
Where the two rivers meet, where heaven exists,
The world isn't evil, it's feeble and plastic
It's not people who do wrong, it's that people are passive
This is my prayer song, the Eagle can grasp it
= = = =
I brought my three kids (and baby doll!) along to the opening.  It was a great time, and a variety of interesting artwork from other artists from around BC exploring the theme.  Always intriguing artwork, and fabulous people at Two Rivers Gallery! The show runs until April 1st, so if you're passing through the Prince George area until then, check out the show!