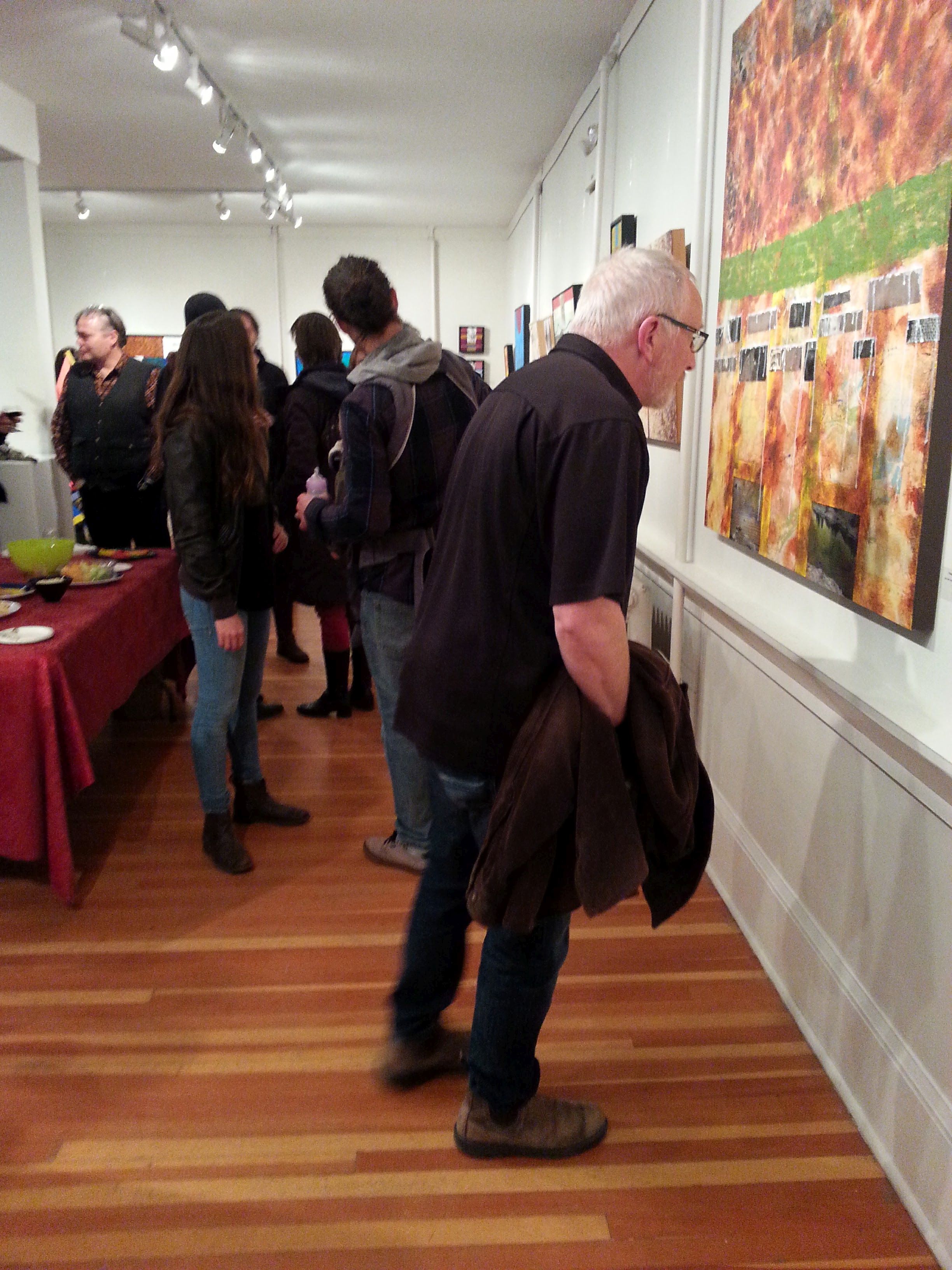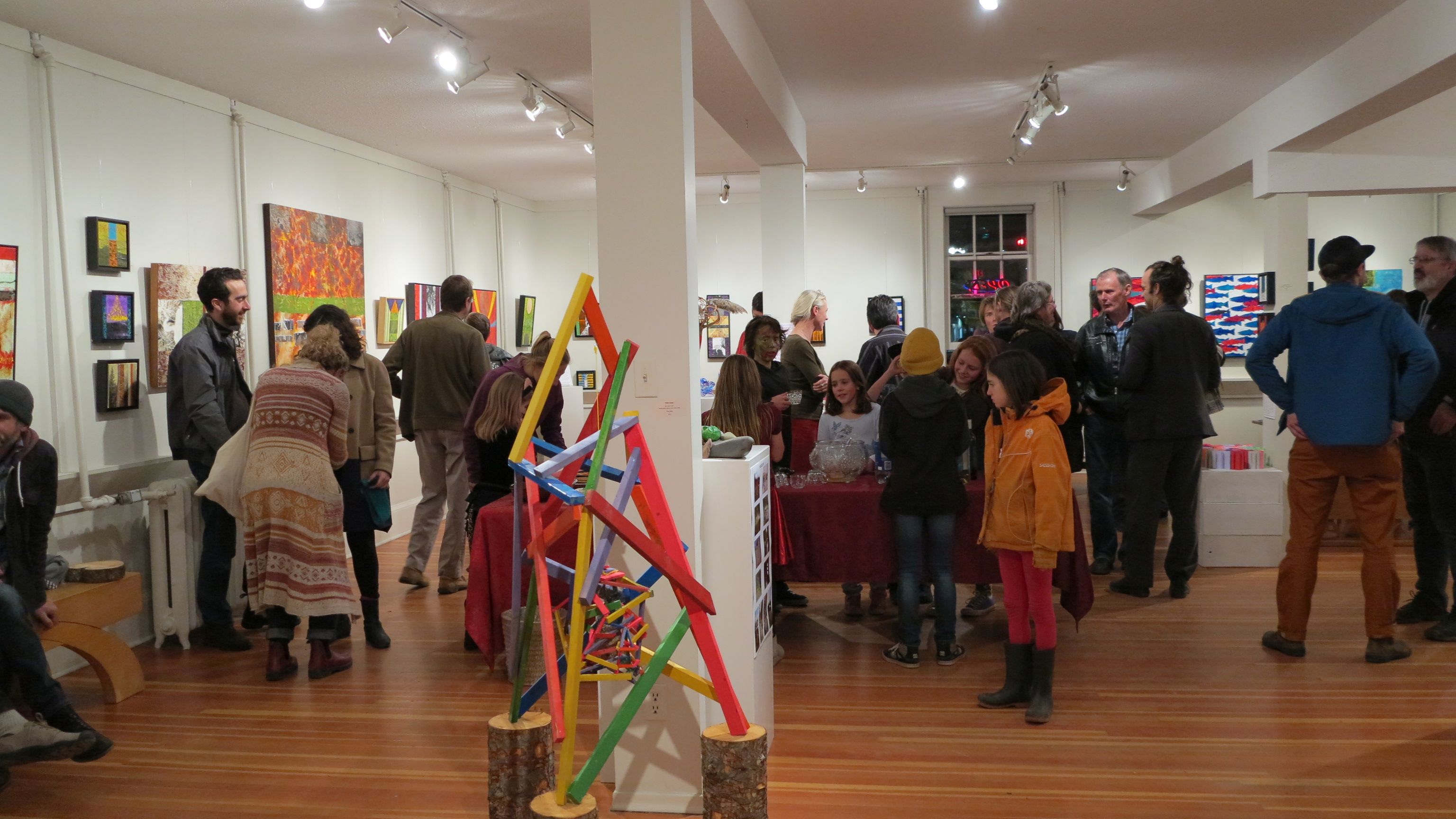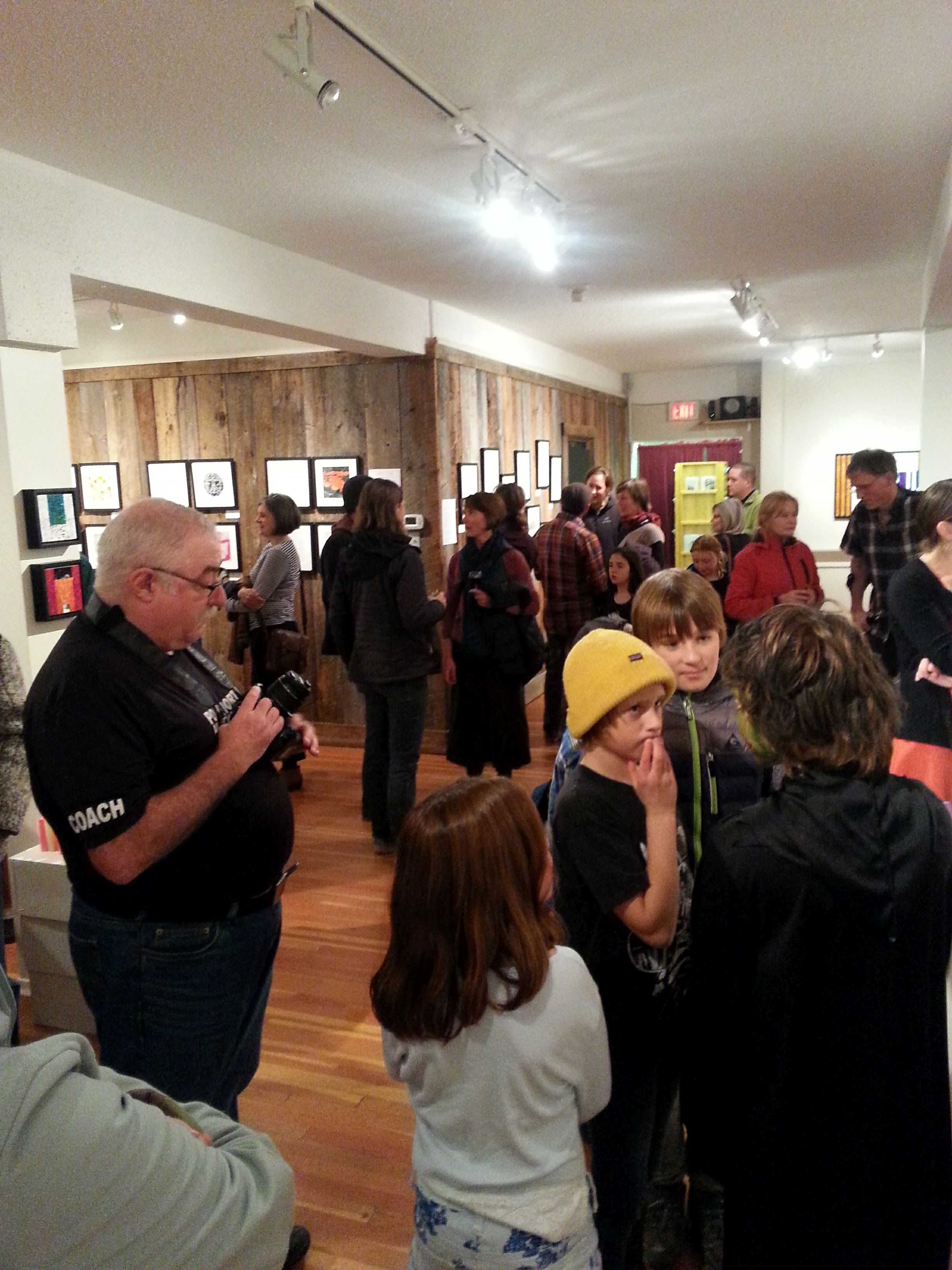 Well, opening night was nearly two weeks ago now, and so I should get to posting some photos of the night. It was a fabulous evening, with so much community support and interest.  About 150 people passed through the doors that night. Lot's of great opportunity to talk to all sorts of folks — some people travelled from Terrace just for the evening.  Some folks have been to numerous openings of mine across the province. It was great to see a wonderful cross-section of our community, and especially charming to see students and former students there too. And plenty of kids! With such a busy time, not a lot of photos got taken.
Coming up this week, on Thurs, Nov.9 at 6pm in the Gallery, I'll be giving an Artist's Talk.  Here's the gallery's event description: "If you have seen Perry Rath's artwork and have any questions, or haven't yet been in to see the show, come to his Artist's Talk during our extended hours on Thursday evening, November 9!  He will give a tour of his exhibition "Many Lives", and discuss the themes and ideas, as well as point out background info, connections and techniques in his work. It is sure to deepen your understanding of his art."
If you can make it, join us, it'll be another great evening.  And I'll post more comprehensive photos of the show soon.  And also some newspaper article links.